I am just setting up this page to log the various posts / videos and links I come across in relation to 'fixing' the DS1815+ and related models.
My personal DS1815+ had the original Intel C2000 fix a few years ago under Warranty replacement which I sorted out via Amazon.
Now as of 30/10/2023 my 1815+ is starting the old cycle of random power off events, so the adventure begins again.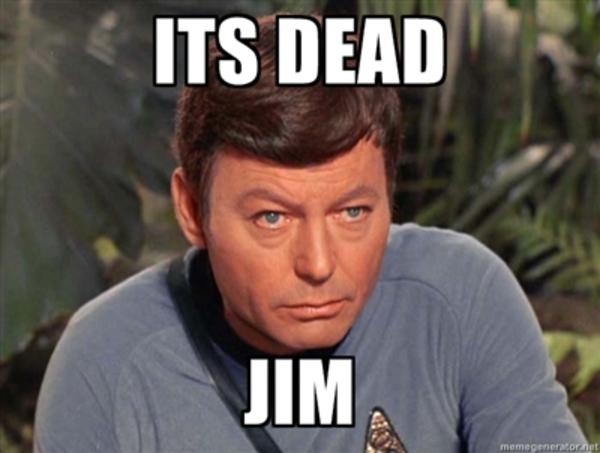 The 1815+ is dead – I can't find a repair service that makes it worth while… However this has spawned what I am calling Project Pretorious which I will share more soon…
…
UK
Have not found anyone UK based who does the repair and knows the full component list and method. At this rate I will be scrapping it.
EU
Based on user reviews on the Synology Germany forums TN Notebooks offer a decent repair service – Not sure exactly on the level of repair that is completed over and above the usual Atom and Transistor replacement. Looks like they do a full repair including PSU internal fix required for the overall permanent fix.
https://www.synology-forum.de/members/tn-notebooks.104405/
https://www.tn-notebooks.de/reparaturen-synology/
USA
The business below offers full repairs including a rework of the power circuitry and PSU. From what I have seen reported it is a excellent service and works, however does come at a few hundred $s. Worth reaching out to.
My Personal 'Fixes' to date.
1st Fix (Not actually needed)
I originally suspected the PSU as the issue and bought a new one, turns out the old one was fine… After talking sweet nothing's in its ear for a bit I persuaded it to boot and vowed to not turn it off again!
2nd Fix. (failed)
Then back in December 2022 – The original 1/4w Resistor 'fix' didn't achieve anything other than showing that I need to practice soldering. I also replaced the CMOS battery as well.
After this adventure I found that it did not pay attention to my sweet-talking, so it gets a warm hairdryer to the motherboard side of the case to get it to boot.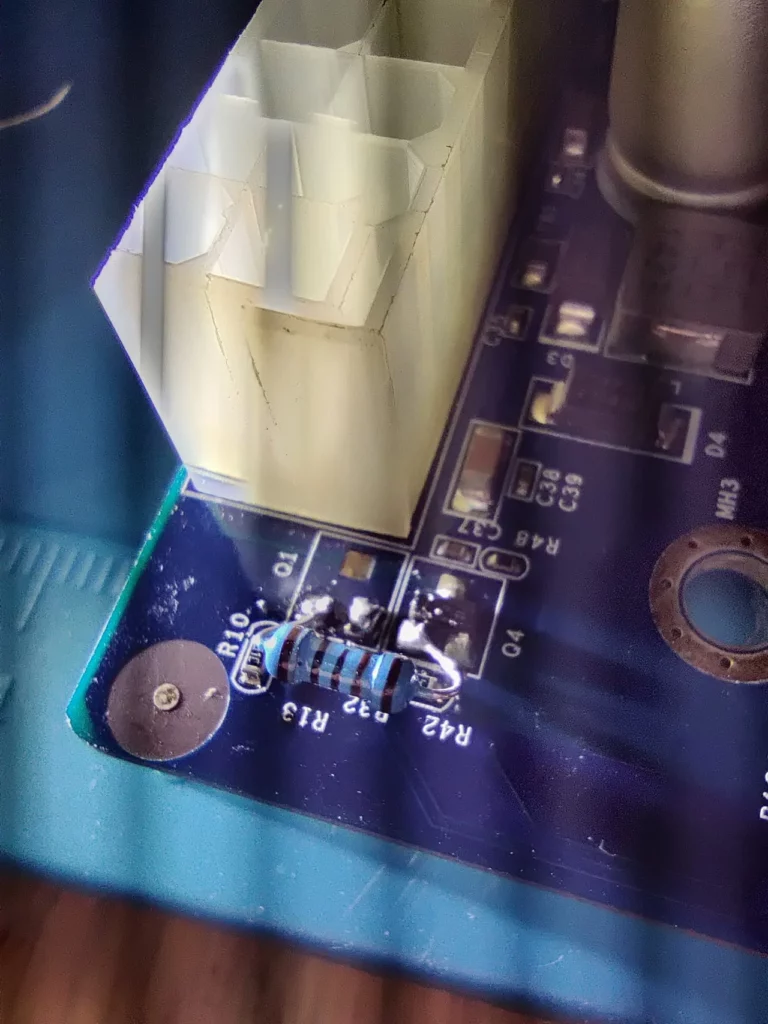 3rd Fix (Failing)
My last attempt was then the Transistor replacement on Q4 I think I did this in March 2023 as I can only seem to find this picture on Discord when I received the 50 pack! This resulted in success I did a little dance! However not all stories have happy endings. As of end of October 2023 the little monkey is doing random reboots.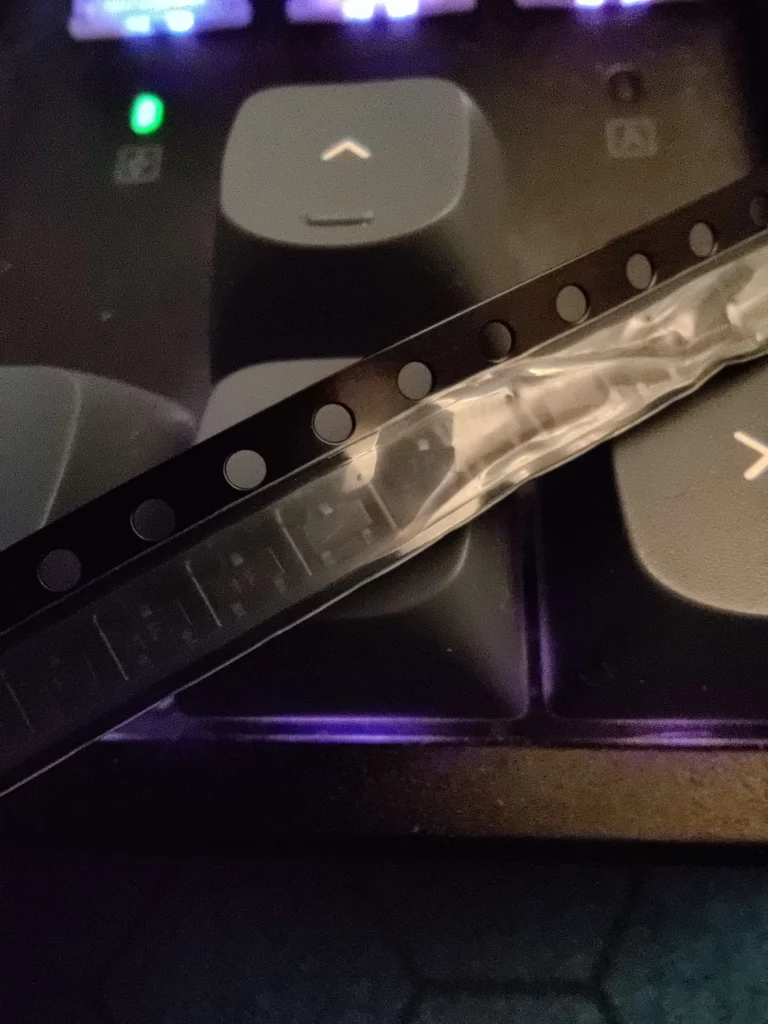 German Forum – some great information in this thread
https://www.synology-forum.de/threads/ds1515-startet-nicht-mehr-laesst-sich-nicht-einschalten.90668/
Random Videos that are helpful