Final Container Settings
We now need to make the installation permanent by setting up some final bits in Docker.
Head back into the Docker GUI and stop the Spotweb container, either by using the button or under 'Action' at the top of the UI

Once the container has stopped right click on it and click 'Edit' to get back into its settings.
Volume Settings
We can now move onto the 'Volume Settings' tab in which we will be specifying the directory where the main Spotweb settings file will be stored permanently.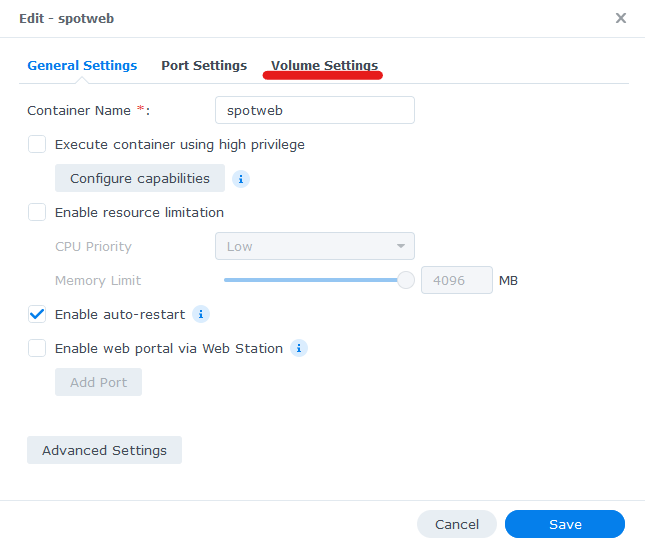 Click on 'Add Folder' then select the 'docker' folder and create a new sub-folder called 'spotweb' select this folder and click 'select'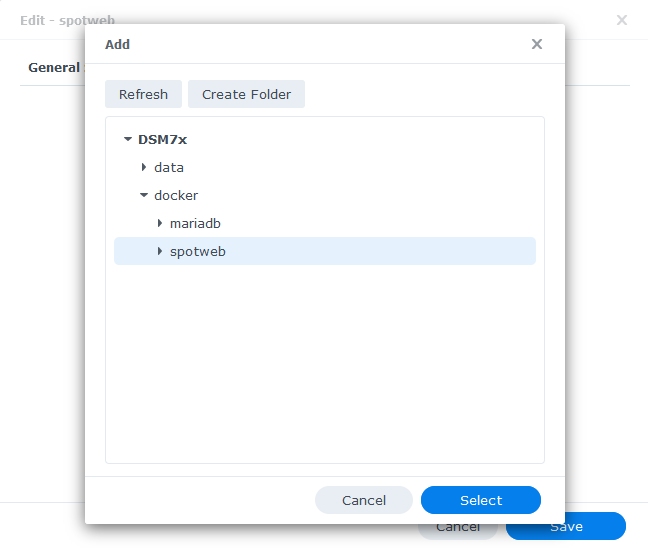 Now add '/config' to the Mount path box as per the screenshot below,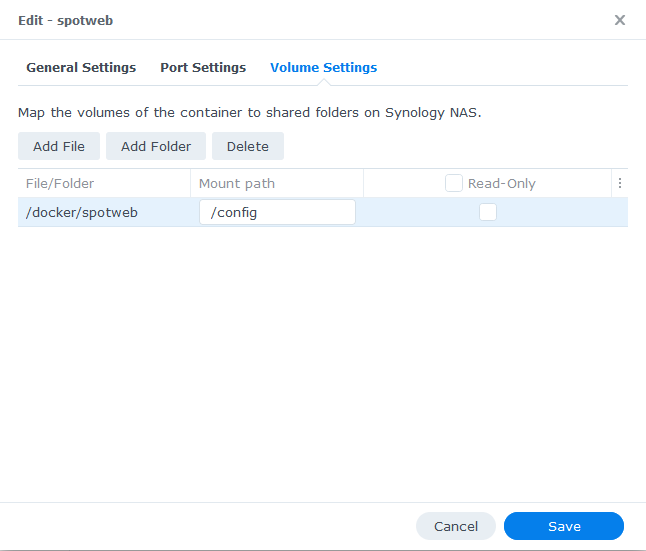 Next go back to the General Settings tab, and go into 'Advanced Settings'
Environment Variables
We are now going to specify some additional variables.
Click the Add button, and fill in the following details as per the table/screenshot.
The two CRON tasks tells Spotweb to check for new releases every 15 minutes and a cache check takes place at 10 minutes past the hour.
| Variable | Value |
| --- | --- |
| TZ | Your timezone wikipedia.org/wiki/List_of_tz_database_time_zones |
| SPOTWEB_DB_TYPE | pdo_mysql |
| SPOTWEB_DB_HOST | YourNASIP |
| SPOTWEB_DB_PORT | 3306 |
| SPOTWEB_DB_NAME | spotweb |
| SPOTWEB_DB_USER | Your MariaDB username |
| SPOTWEB_DB_PASS | Your MariaDB password |
| SPOTWEB_CRON_RETRIEVE | */15 * * * * |
| SPOTWEB_CRON_CACHE_CHECK | 10 */1 * * * |
Feel free to copy and paste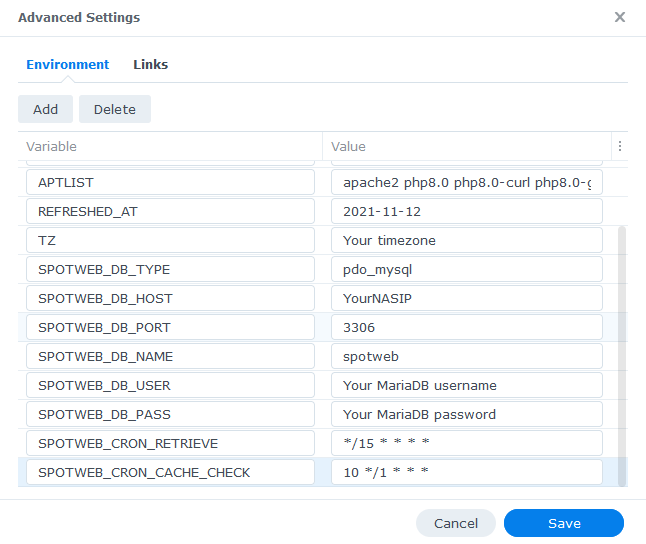 Click on Save to move back to the main screen then press save again to save all the changes, you can now start the container again.
After a minute or so you should be able to get into the WebUI by going to the IP of your NAS followed by port 9096
e.g http://192.168.0.30:9096/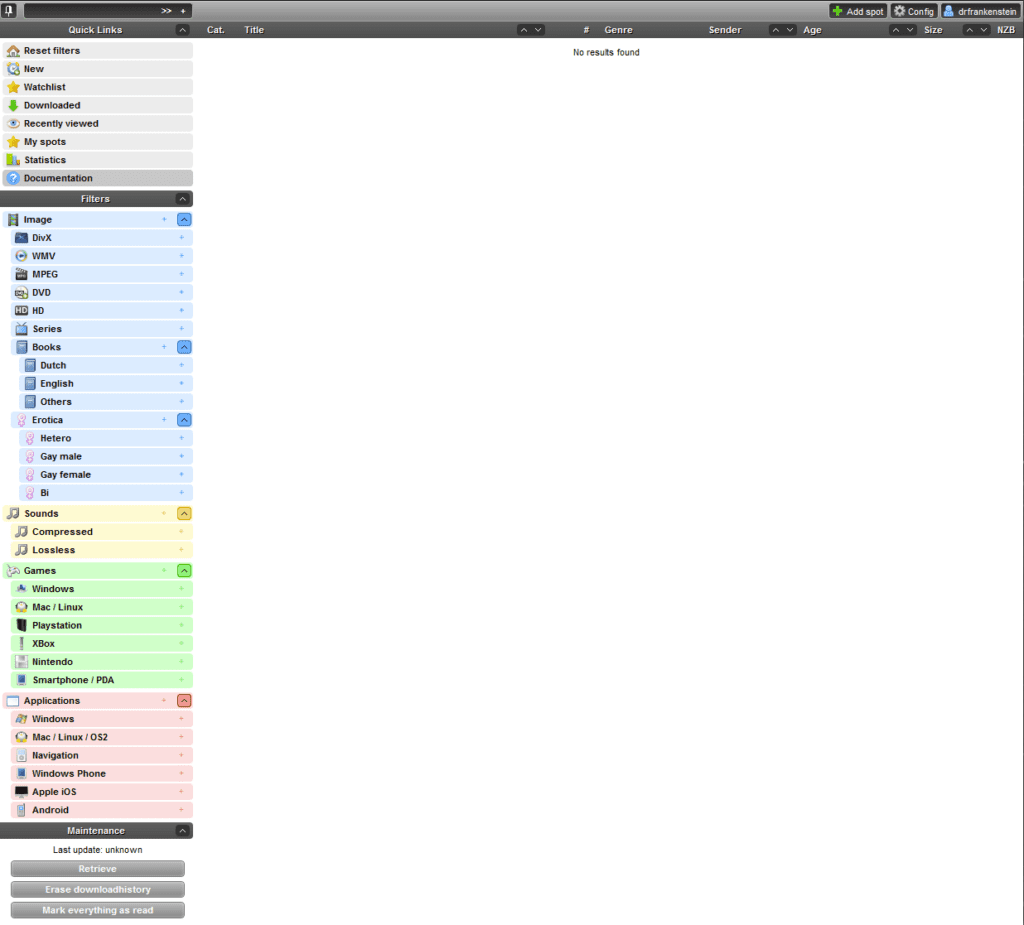 See page 4 for the FAQ which I recommend checking out.
---
---
Throw me some bits or buy me a coffee?
If you have found my site useful please consider pinging me a tip as it helps cover the cost of running the site, you can even buy me a coffee 🙂
Doge / Ethereum / Bitcoin
---