| Update | Date |
| --- | --- |
| First version of the setup | 01/08/2021 |
The way Docker handles file mounts is that each time you pass a new directory or volume through to a container it will treat it like a separate filesystem, this means when your downloads complete rather than the file being instantly moved, it will be copied to the new destination then deleted from the source… this obviously takes longer, temporarily uses twice the amount of space (longer if you are seeding a torrent) and adds unnecessary work for your NAS.
In order to avoid this we need to setup a clean directory structure that will allow us to just have one folder mounted to our containers.
If you are starting with these guides and have existing media you may need to move around your data in line with this setup.
Directory Structure
With this setup all of your media will sit within a single share, you can call this whatever you want but in all the guides it will be called 'data'
First up head into the control panel then Shared Folder hit Create

On screen 1 fill out the name as 'data'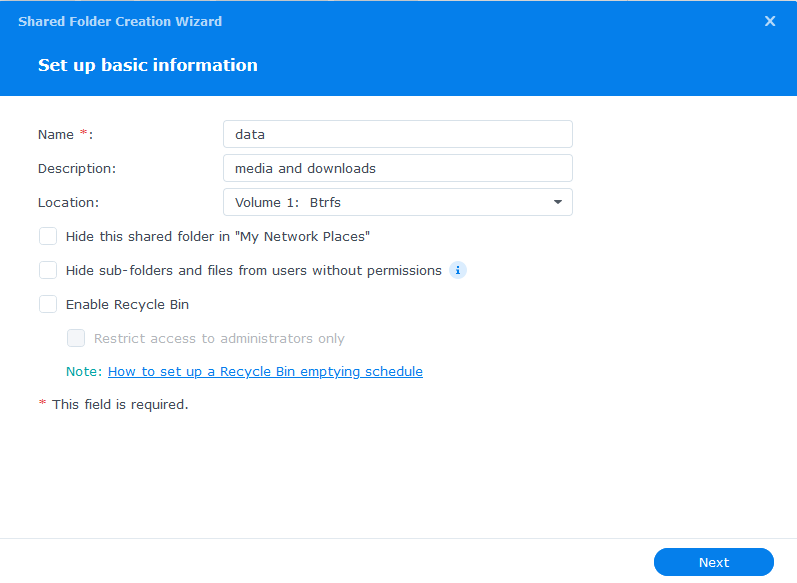 Screen 2 we leave the folder unencrypted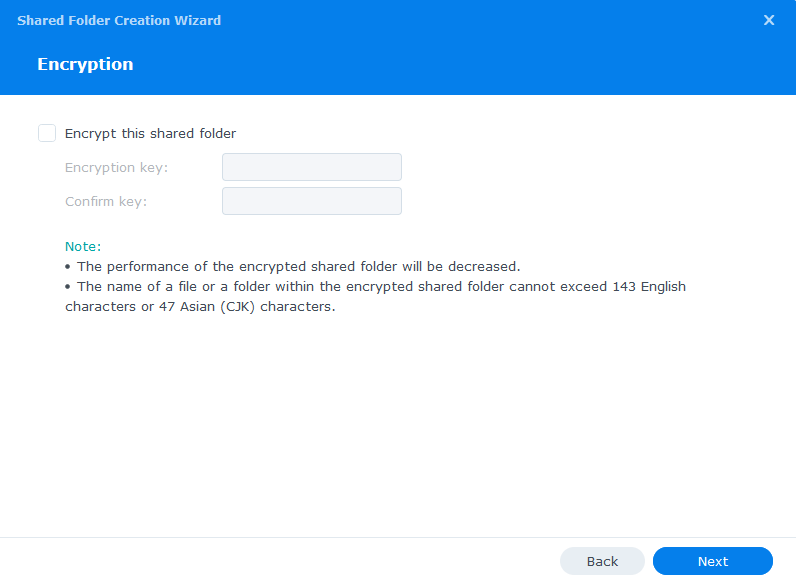 Screen 3 – Enable data checksums as this will help catch any issues with files during data scrubbing.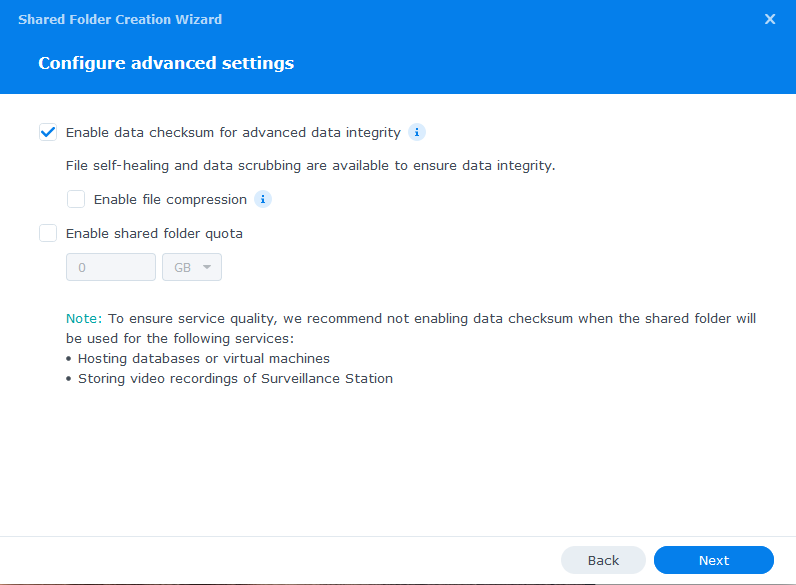 Screen 4 – just click next past the summary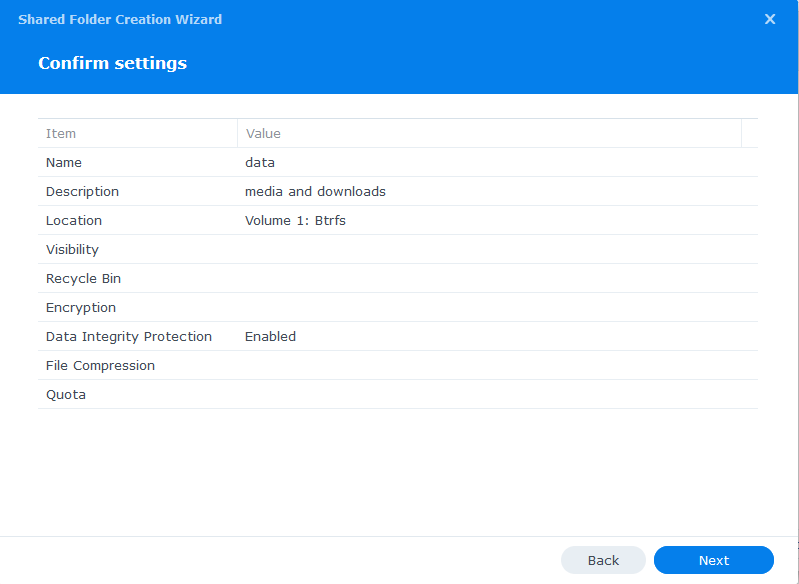 On the final screen we don't need to change any user permissions yet, we will do that in the second guide.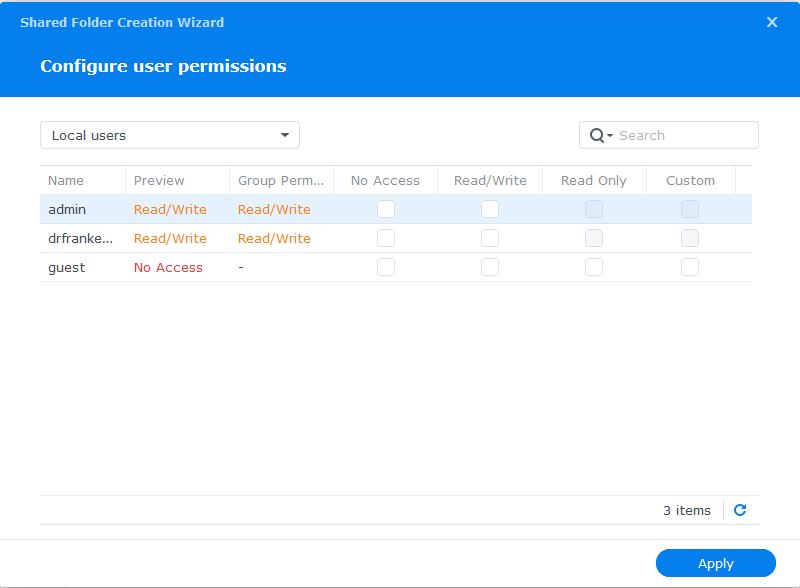 The Sub-folders
Now we have our main 'data' directory we need to create a number of sub-folders to hold our media and downloaded files. You can amend this depending on whether you are using Torrents or Usenet (Newsgroups) or both.
You will initially create 3 folders within /data
then under \media create
then under \torrents create
under \usenet create
completed
intermediate
nzb
queue
When finished you file tree should look like this.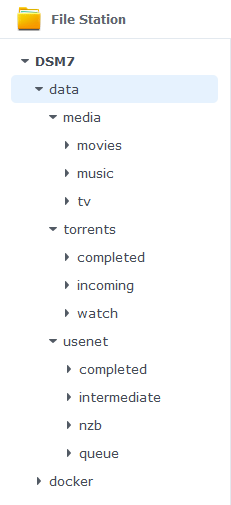 That's all your folders setup, you can now move onto step 2 where we will setup a Docker user.