We are now going to set up a Docker Bridge Network, this will ensure all the containers we set up will be able to easily communicate with one another such as Radarr to Prowlarr. It also allows us to have more control over the ports containers use in case we want to avoid certain port ranges that DSM uses.
While most containers will happily work without doing this step it is good practice to set up a specific Bridge rather than using the default bridge or Network Host mode.
Let's Begin
Open up the Docker package and go into the Network tab.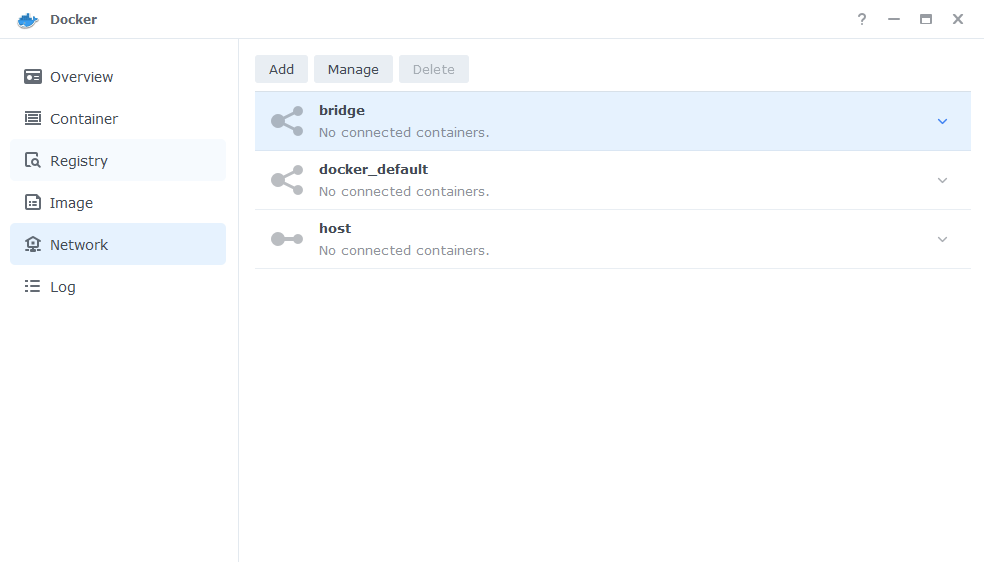 Next click on 'Add' which brings up the settings screen. In here we are going to specify the following values.
| Section | Setting |
| --- | --- |
| Network Name | synobridge (you can change this if you wish) |
| Use manual configuration | – |
| Subnet | 172.20.0.0/16 |
| IP Range | Leave Blank |
| Gateway | 172.20.0.1 |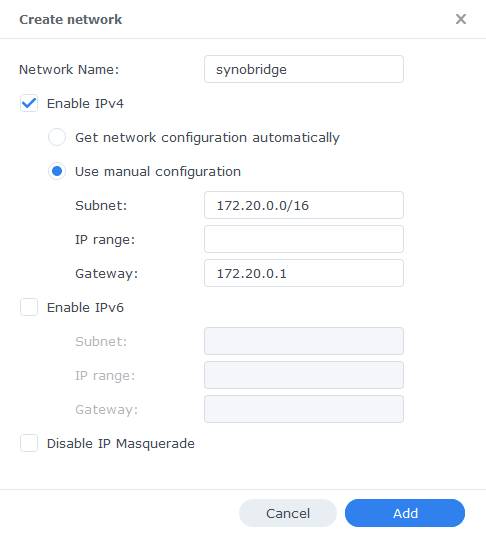 Now click 'Add' which will take you back to the original screen.
That's it the Bridge is now ready for containers to be attached to it. You can go back to the guide you were following.